Welcome to Marius Wealth Management, LLC
We are a fee-only, independent financial and investment advisory firm in New York that works with individuals/families, senior level executives, and small businesses.
We work closely with our clients using a consultative process to help them grow and protect their wealth, and achieve their most important financial goals.
Our mission is to serve as a trusted adviser for all aspects of our clients' financial lives. To do this, we take the time to develop a detailed understanding of each client's individual circumstances, goals, and objectives. We help our clients make smart financial and investment decisions, and gain confidence in having a secure financial future.
For clients with specialized financial needs, we have strategic alliances with select financial professionals. This includes CPAs, CFP®s practitioners, estate planning attorneys, insurance specialists, risk management specialists, and mortgage banking specialists. We can refer clients to this vetted group of specialists which gives clients the resources and confidence to meet all their financial planning and asset management needs.
As a fully independent financial adviser, we are not restricted to any investment product or service, and work exclusively for the benefit of our clients. In fact, as a registered investment adviser, we have a legal fiduciary obligation to act in each client's best interests.
With the backing of one of the largest financial institutions in the world (BNY Mellon Pershing), we can assist you with your various financial needs.
We look forward to discussing with you how we can become your family's trusted financial adviser. We think you will appreciate the experience, trust and confidence that come from working with Marius Wealth Management, LLC.
AS SEEN IN


Mike Martin Interviewed on AssetTV: "Preparing for Market Corrections"
(Click to View)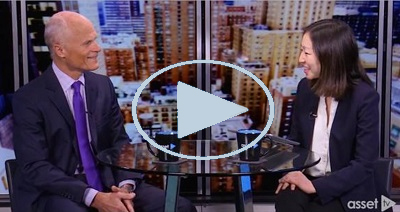 Mike Martin recognized by industry's premier financial planning magazine, and shares his insights and experience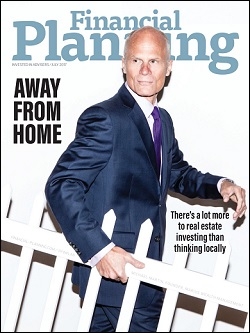 Plan Well, Retire Happy
Popular Blog Posts
Top 7 Things that can TANK a Good Retirement Plan (and it's not performance)
These answers may surprise you...
Read more
The Low-Down on Annuities: Like 'em, or Hate 'em?
Why do so many people hate annuities? Read more
The Truth About Trusts: A Critical Piece of Your Estate Planning Puzzle?
Estate planning and trusts had always been crucial tools for the ultra-wealthy. Not anymore... Read more
4 Must-Ask Questions on Your Portfolio Risk
What portion of your returns are you paying for with unnecessary risk? Read more
Ignoring Retirement Planning Is Not a Plan
Are you wearing rose-colored glasses when it comes to planning your retirement? Read more
Make Your Kids Wealthy with A Roth IRA
Many parents don't fully comprehend just how valuable a Roth IRA can be for their kids... Read more
---
Popular Insights